About Vetnil
Created by the Veterinarian Dr. João Carlos Ribeiro (In Memorian), Vetnil® started its activities in May 1994, in Louveira (SP), with the intention of developing quality veterinary products in Brazil at prices compatible with the market. Based on research in the field of nutrition for horses, the product line developed by the company, until then unprecedented in the country, has become a leader in the segment and the most recommended by the best veterinarians, breeders and trainers. After four years of its launch, the brand has conquered the pet market, being amongst the 5 largest companies in the sector.
In these more than two decades, the company has completely fulfilled its mission of offering quality solutions for the welfare and health of animals, exceeding customers' expectations. Today, the complete Vetnil® product line has more than 90 high-tech products. For horses, in the line of supplements, we highlight the Super Premium JCR Line and Meloxinew®, Butorfin® and Alantol® products in medicines. For pets, in the line of supplements, the Gold Line, Ômega 3+SE® and in medications to the products Condroton®, Meloxinew® Comprimido, Furolisin® and Metilvet®.
With the concept of 'Vetnil® – Partner with Who Cares', the company also works to expand the relationship with its partners - tutors, caretakers, caregivers, veterinarians, who are established on a daily basis to make care reach the animals, delivering the best of veterinary medicine, research and science for those partners who work night and day for animal welfare and health. In this line, Vetnil relates to companies and initiatives that positively impact society. Currently it has as partners AMALO, the Mata Ciliar Association, the INATAA institution, the Jaguariúna CEJ Riding Therapy Center, the Kdog project, CAD (Friends with Disabilities Club), the Tamanduá Institute, Casa do Viralata, among others. The company is also present at the main events, congresses and competitions in the segment, in order to encourage the exchange of experiences and knowledge among professionals.
In this trajectory, Vetnil® also expanded its operations beyond Brazil's borders, exporting its products to more than 16 countries, among them: Angola, Bolivia, Chile, Colombia, Costa Rica, United Arab Emirates, Slovenia, Guatemala, México, Nicaragua, Panama, Paraguay, Peru, Qatar, Dominican Republic and Uruguay. It was also awarded and featured in publications such as '100 Best Companies to Work For in Brazil' and '30 Best Companies for Women to Work For', by Época magazine, in 2006; 'The 200 Most Growing Small and Medium Companies in Brazil', by Exame magazine, in 2015; 'Best in Agribusiness – The 10 best in the Animal Health Sector', Agribusiness Yearbook 2015, Globo Rural magazine; winner in the 'Veterinary Products' category of the Agribusiness Yearbook of Globo Rural Magazine for 2016, 2018 and 2021 as well as "Best companies to work from GPTW Brasil 2020" in the Industry ranking, São Paulo ranking and Agribusiness ranking, released by Great Place To Work, Best of Agribusiness 2021 by Globo Rural Magazine, among others.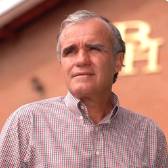 "Vetnil was born from the dream of producing quality veterinary products in Brazil at compatible prices in the market. With this objective, we have conquered an important space in the market and we are sure that we will conquer many others. We have a lot of work ahead of us, but perseverance, dedication and humility are important predicates for the pursuit of improvement, which is infinite".

João Carlos Ribeiro (in Memorian)