BEST COMPANIES TO WORK FOR GPTW AGRIBUSINESS 2021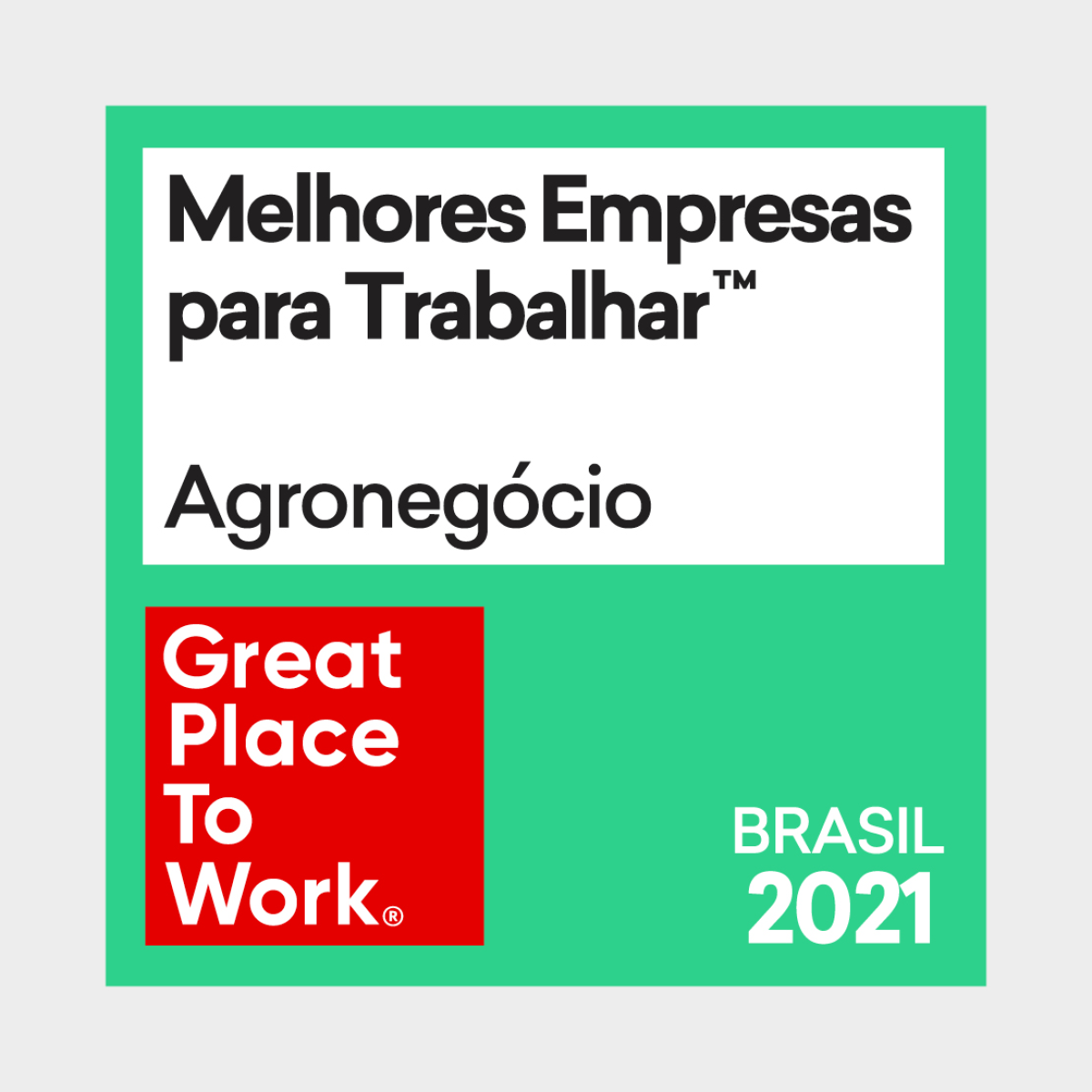 Vetnil, one of the leading companies in the Brazilian animal health market, received another award from Great Place to Work Brasil (GPTW), ranking 7th among the 30 "Best Companies to Work in Agribusiness in Brazil in 2021", in the Ranking of Medium Companies. The announcement was made in a live broadcast by the social networks of Globo Rural magazine, on May 4, and was part of the event Semana Agro, promoted by the publication in partnership with the Brazilian Agribusiness Association (ABAG). The online meeting featured a series of webinars about the sector.
The 3rd edition of the Agribusiness Ranking evaluated 123 companies in the segment, according to the size and actions promoted in favor of employees. The 30 ranked companies presented the best indicators in two stages of the evaluation. In the first phase, the employees answered questions about the work-life balance provided by the company, remuneration and benefits compatible with expectations, growth opportunities, alignment of values between employee and company and stability of the position held in the company. In the second phase, GPTW technicians evaluated companies, from alignment with the current labor market to issues that value diversity, inclusion and well-being in the corporate environment.
"We understand that in order to be a company focused on quality and innovation for the development of veterinary products for animals, we must first value human capital, the people who make our work happen and progress every day. We are very happy with the award, because it gives us the certainty that we are on the right track to continue contributing to the growth of the sector", declares Vera Godoy Ribeiro, president of Vetnil.
The company, which continues to work on the concept "Partner of those who care", reinforces in practice the application of these values, taking care and recognizing the more than 262 employees who are dedicated to delivering the best of veterinary medicine. Recently, Vetnil received two other GPTW awards, being among the 20 "Best Companies to Work for in 2020", in the São Paulo Ranking, Medium-Sized Companies of the Interior of São Paulo and "BestCompanies to Work for in Brazil in 2020", in the Industry Ranking.